THE HALLOWEEN THAT ALMOST WASN'T
& THE HISTORY OF JACK O'LANTERN
By
Chef Henry M. Summers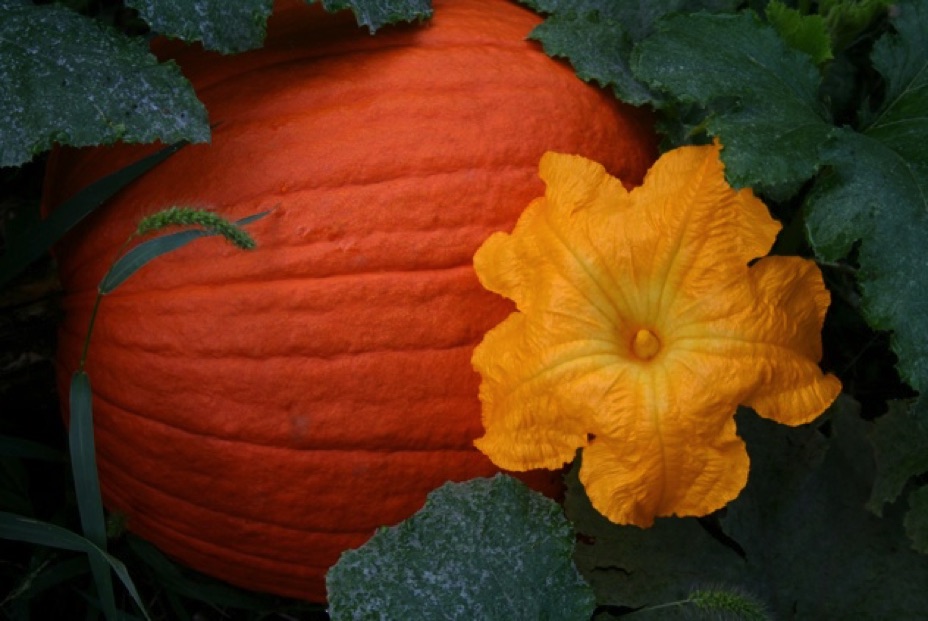 Pumpkin shortage? What pumpkin shortage? Why, you can't navigate our Clifton, New Jersey backyard without tripping over a pumpkin as big, solid, and immovable as our pit bull, Coco.
But for commercial pumpkin farmers, 2011 will be remembered for one calamity after another. Rain delayed planting for more than two weeks. Still more rain promoted the growth of phytophthora, a fugus as devastating as it is difficult to pronounce. Then Hurricane Irene delivered the coup de grâce by flooding the fields of the northeastern United States and Canada. Scarcity drove the price of pumpkins through the roof.
I can't explain our embarrassing bounty. We hadn't planted so much as a single pumpkin seed. Our pumpkins couldn't have come from our compost, because we hadn't composted any pumpkins.